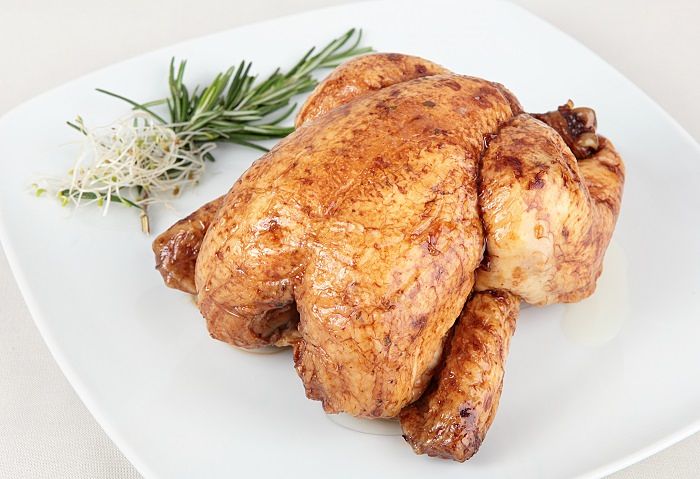 FIVE BENEFITS OF EATING CHICKEN MEAT
Few foods are as versatile and rich as chicken meat. It can be cooked in an infinite number of ways and is appealing at any time of the year.
But its qualities are not only culinary, it is also one of the healthiest meats, so it will be present in a good diet. It's interesting that you read this article about chicken parts that will help you get more information.
If you want to know some of its properties, this post will take you on a tour of the most outstanding.
LOW FAT CONTENT
Chicken is a lean meat that contains little fat and is concentrated in easily identifiable places. Skin is the tissue where it accumulates the most. On the contrary, the thigh and the breast are the two pieces with the least lipids, the latter with only 60 milligrams of fat per 1 gram of meat.
In addition, it contains less saturated fat than red meat and most of these are concentrated, again, in the skin. Therefore, it is advisable to remove it if you want to avoid consumption.
It is therefore a great ally for diets that require a low fat content. If you're thinking about starting a diet like this, remember that the chicken is great too!
PROTEINS AND AMINO ACIDS IN ABUNDANCE
With 20 grams of protein per 100 grams of meat, the chicken provides a remarkable amount and is perfect for children, helping them in their growth, or if you want to gain muscle.
In addition, it contains an average of 40% of essential amino acids (which our body does not synthesize and we must provide with the diet), such as tryptophan, essential to regulate the levels of serotonin in the brain.
RICH IN MINERALS, VITAMINS, AND LOW CHOLESTEROL
Vitamins such as A, B6, B12, niacin, thiamine or rivoflabin, or minerals such as iron, zinc, magnesium, potassium or phosphorus are present in this delicious meat. It is also low in sodium, so it can be consumed by those suffering from hypertension.
As if that were not enough, its cholesterol content is low (except in the skin), lower than in other meats.
VERY EASY TO DIGEST
Let's see how good some recipes are, but then how much it costs to digest!
However, chicken meat is very easy to digest while still being one of the tastiest foods. This is mainly because it doesn't contain as many purines as other meats.
Therefore, it is recommended for people with gastric conditions, convalescents or babies.
IT´S DELICIOUS!
In addition to being very healthy thanks to its properties, chicken meat stands out for its flavour, versatility and texture in the culinary universe. There are countless different recipes and preparations: roast, pickled, fried… all delicious and very healthy in essence.
If this article has whetted your appetite and you want to taste this tasty meat, from Casa Matachín we recommend our chicken breast in oil, ideal for salads, omelettes or to give a touch to a good pasta dish or the delicious chicken roasted in the oven in its juice and with fine herbs.
Enjoy!